Welcome to the bot page of the FNF official website.

This is fairly new at the moment so there may not be many bots here, if you have made your own bots and would like us to include them here then head over to submissions.

FNF Xtra Bots 1.00 Download

This pack contains the three bots that I originally created for my old FnF mod (you won't see that up here it sucked worse than P9's mum). Here is a quick review of each of them:

Flisk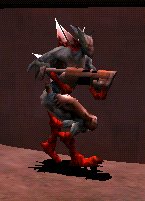 Flisk stalks his prey
Flisk is very similar to Klesk, except with faster reactions and a huge preference for the Railgun. Flisk is the perfect sniper, unfortunately his skills with other weapons are somewhat lacking. Flisk is generally better than all of the standard id bots at the standard skill levels.
Krusade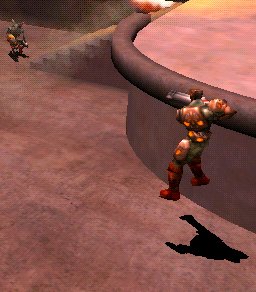 Krusade attacks
Krusade is a fighter whose body is now almost entirely cybronic leading to a very cold and emotionless fighter. Krusade rarely takes risks and prefers to take on weaker or inferior targets. Krusade is better than most of the id bots but in duel games the lack of vengeance craving and risk taking will make Krusade a poorer opponent. Originally designed to make use of Vortex Grenades, this version of Krusade lacks that tactical advantage.
Yuriko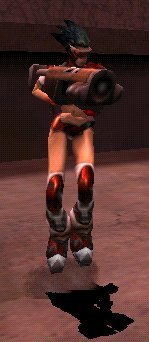 Yuriko waits silently for a target
Due to the similarities between the names '}h3r!k0' and 'Yuriko' I gave this bot my weapon preferences but that is all, unlike me this bot prefers all out attacks to sneaking around and only rarely chooses sniper weapons or death tactics (rocket jumping etc)
Go and browse the download site for a list of other files available.